Discover what jobs you can get with a business management degree. From account manager to management consultant, find out what you could be doing in the future.
The qualification opens up numerous career opportunities across industries and sectors, such as account management, entrepreneurship, financial management, and HR management, to name a few.
With an average annual salary ranging from $50,020 to $147,968, depending on the job and industry, a degree in business management promises financial stability and career growth. In this article, we will take a closer look at some of the jobs you can get and what each job entails.
What You Can Do With the Degree
Studying business management prepares you to manage and operate businesses effectively. It can lead to job opportunities in areas such as in finance, marketing, and operations. Examples of degrees include Bachelor of Business Administration, and Master of Business Administration.
Here is a list of the kinds of roles you may be qualified to perform after earning your degree. Salary data come from indeed.com.
1. Account Manager
The job: An Account Manager builds and maintains relationships with clients to ensure their satisfaction and retention. The job requires you to understand the client's needs and goals, provide them with solutions, and act as a liaison between the client and the company to ensure effective communication and problem resolution.
Average annual salary: $65,014.
Interesting: A unique combination of sales, customer service, and project management skills are needed. The Account Manager must not only be able to sell products or services to the client, but also be able to manage the client's expectations and needs throughout the project or contract.
2. Business Consultant
The job: Business Consultants offer expert advice to companies on topics such as strategy, finance, operations, and marketing. They analyze business practices, identify areas for improvement, and develop and implement solutions.
Average annual salary: $75,340.
Education: A minimum of a business degree is required. An advanced degree with a business management major, such as an MBA, can provide a competitive edge.
Interesting: Business Consultants often work on short-term projects for clients, providing opportunities to work on ever-changing challenges. This dynamic work environment demands flexibility, strong communication skills, and the ability to think creatively to offer customized solutions.
3. Business Manager
The job: A Business Manager oversees a company's daily operations and ensures the organization's overall success. Their primary duties include setting goals and targets, managing staff, overseeing finances, and ensuring compliance with regulations.
Average annual salary: $73,762.
Interesting: The role requires a balance between big-picture thinking and attention to detail. Business Managers must manage both strategic planning and the daily tasks required to meet their goals. You must be highly organized, detail-oriented, and skilled at both leadership and delegation.
4. Chief Executive Officer
The job: The Chief Executive Officer (CEO) is responsible for the overall success of an organization. Duties include strategic planning, financial management, and setting the company's culture.
Average annual salary: $132,859.
Interesting: Despite being the top executive, CEOs are not entirely free in making decisions as they have to consider the company's objectives, stakeholders, regulations, and the board's oversight.
5. Chief Financial Officer
The job: The Chief Financial Officer (CFO) is responsible for overseeing financial activities of an organization, such as financial planning, budgeting, accounting, and risk management. They also provide strategic financial guidance to senior management and ensure compliance with regulations.
Average annual salary: $147,968.
Interesting: To become a CFO, a minimum of a bachelor's degree in finance, accounting, economics, or business administration is typically required. Many CFOs also have a master's degree in business administration (MBA) or a related field.
6. Chief Operating Officer
The job: The Chief Operating Officer (COO) oversees the day-to-day activities of an organization, ensuring operational efficiency and effectiveness. They may be responsible for managing budgets, optimizing processes, and developing and implementing strategic plans.
Average annual salary: $133,212.
Interesting: The COO is generally considered a top-level management position. They are part of the executive management team and report directly to the CEO or the Board of Directors.
7. Customer Service Manager
The job: A Customer Service Manager oversees the customer service department, ensuring that customers receive timely and effective support. Primary duties are to manage a team of customer service representatives, develop customer service policies and procedures, resolve escalated customer issues, and analyze customer feedback to identify areas for improvement.
Average annual salary: $50,020.
Interesting: This occupation requires a high level of emotional intelligence. Customer Service Managers must be skilled at managing both customer and employee emotions to ensure positive customer experiences.
8. Diversity and Inclusion Manager
The job: Diversity and Inclusion Managers are responsible for promoting and implementing equitable practices within an organization. They develop strategies to foster diversity and inclusion, and create training programs to educate employees.
Average annual salary: $86,885.
Interesting: Countries such as the United States, Canada, Australia, and the United Kingdom have seen significant growth in the employment of Diversity and Inclusion Managers in recent years. In many other countries, this role is seen as unnecessary and an impediment to productivity and merit-based selection.
Related: Why ineffective diversity training won't go away
9. Entrepreneur
The job: An Entrepreneur identifies and creates business opportunities, developing new products or services, and managing all aspects of a startup or existing business. They conduct market research, develop a business plan, secure funding, and build a team.
Average annual salary: $100,037.
Interesting: A high level of risk-taking is needed. Entrepreneurs often invest their own money and time into a venture without a guaranteed return. You must be self-motivated, resilient, and able to navigate uncertain and changing business environments.
Related: Why Entrepreneurs Have to Think Big
10. Event Manager
The job: An Event Manager plans and executes events such as conferences, weddings, and concerts. They develop event themes, coordinate vendors, manage budgets, and ensure the event runs smoothly.
Average annual salary: $59,659.
Interesting: Creativity can make the difference between good and great event managers. You should have the ability to design unique and engaging experiences for attendees while also ensuring logistics are well-coordinated. Effective professionals in this field must be excellent communicators, skilled negotiators, and able to manage multiple tasks and deadlines simultaneously.
11. Finance Manager
The job: A Finance Manager oversees a company's financial operations, manages budgets, analyzes financial data, and develops financial strategies. Their primary duties include financial reporting, risk management, cash flow management, and ensuring compliance with financial regulations.
Average annual salary: $103,646.
Interesting: The best parts of being a Financial Manager include high earning potential, the ability to make strategic financial decisions, and opportunities for professional growth and development.
12. Financial Analyst
The job: A Financial Analyst produces insights and recommendations on financial decisions to clients or companies. They analyze financial data, monitor economic trends, prepare financial reports, and make financial forecasts.
Average annual salary: $74,500.
Interesting: Major drawbacks of being a Financial Analyst are the high-pressure environment, long hours, tight deadlines, and detailed-oriented work. Effective time and stress management are crucial skills for success.
13. General Manager
The job: A General Manager is responsible for overseeing the operations of an entire organization or a specific business unit. They develop and implement strategic plans, manage budgets, hire and train staff, and ensure that business goals are achieved.
Average annual salary: $60,599.
Interesting: The reported average salary for "general managers" may be low as this title encompasses low-paying roles that may not require a degree.
14. Human Resources Manager
The job: A Human Resources Manager manages an organization's human resources, including hiring, training, compensation, and employee relations. They develop HR policies and procedures, ensure compliance with employment laws, and support employee development and retention.
Average annual salary: $80,003.
Interesting: While being a people person can help you succeed as a Human Resources Manager, it's also important to be firm and assertive when necessary. HR Managers often have to make difficult decisions related to hiring, promotions, and employee disciplinary action.
Related: HR Managers Don't Have to Like People
15. Information Technology Manager
The job: Information Technology (IT) Managers oversee an organization's technology infrastructure and ensure that all systems and software are running smoothly. They manage the IT budget, develop technology policies and procedures, and lead a team of IT professionals.
Average annual salary: $96,917.
Interesting: The idea that IT Managers are "nerds" is a stereotype that is not necessarily accurate. While it's true that IT Managers often have a deep technical understanding of complex systems and software, they must also possess strong leadership and management skills.
Related: Top 10 Best Management Careers
16. Logistics Analyst
The job: Logistics Analysts are responsible for optimizing the flow of goods and services from suppliers to customers. They analyze data on shipping, inventory, and other supply chain metrics to identify inefficiencies and develop solutions to improve logistics processes.
Average annual salary: $64,001.
Interesting: Logistics analysts are paid relatively low salaries because the job is in high demand and there are many qualified candidates available to fill these positions.
17. Management Consultant
The job: Management consultants provide expert advice to organizations on strategy, operations, finance, and marketing. They analyze data, interview personnel, and develop and implement recommendations to improve organizational performance.
Average annual salary: $104,368.
Interesting: Management consulting is a highly competitive and dynamic industry, with new firms and technologies emerging regularly. Consultants must continually develop and update their skills to stay competitive and provide value to clients.
18. Marketing Manager
The job: Marketing managers oversee the development and implementation of marketing strategies to promote products or services. They identify target markets, create advertising campaigns, manage budgets, and analyze market trends.
Average annual salary: $73,249.
Interesting: Analytics has become increasingly important in this role. With the rise of digital marketing and data-driven decision making, you need to be able to analyze data and derive insights to inform strategies.
Related: What Marketing Degrees Teach
19. Project Manager
The job: Project managers are responsible for planning, organizing, and overseeing projects to ensure they are completed on time, within budget, and meet project objectives. They coordinate team members, communicate with stakeholders, and manage project risks.
Average annual salary: $85,885.
Interesting: Project management skills are increasingly in demand across industries, as organizations realize the benefits of structured project management for achieving business goals and delivering successful outcomes.
20. Retail Manager
The job: Retail managers are responsible for the day-to-day operations of a retail store, including managing staff, ensuring sales targets are met, and maintaining inventory levels. They also handle customer complaints, schedule employee shifts, and organize promotional events.
Average annual salary: $54,665.
Interesting: Retail managers are often paid lower salaries due to the high availability of candidates and the perception that the work is less skilled or less complex. These kinds of roles may be suited to business management graduates with limited work experience.
21. Risk Manager
The job: Risk Managers identify and assess potential risks that could impact an organization's operations and financial performance. They develop and implement risk management strategies to mitigate these risks, such as insurance policies, contingency plans, and security protocols.
Average annual salary: $99,229.
Interesting: Avoiding gambling would be a logical strategy for risk managers to follow given their job is to identify, assess, and manage risks. Risk managers work to minimize or eliminate potential risks that could harm an organization, so engaging in gambling would go against their professional principles.
22. Sales Manager
The job: Sales Managers are responsible for a company's sales team, setting sales goals, developing sales strategies, and analyzing sales data. They also establish and maintain relationships with customers and negotiate contracts.
Average annual salary: $81,383.
Interesting: Being a fast talker is not a requirement to be a successful sales manager. However, effective communication skills are essential. This includes the ability to clearly articulate the value of a product or service.
23. Supply Chain Manager
The job: A supply chain manager is responsible for the movement of goods from suppliers to customers, ensuring they are delivered on time and at a reasonable cost. They also manage inventory and negotiate contracts with suppliers
Average annual salary: $91,779.
Education: Most supply chain manager roles have a business degree, often majoring in supply chain management, logistics, or a related field. Some employers may prefer a master's degree in business administration (MBA) or supply chain management.
Interesting: This role can be especially critical during times of crisis or disruption. The main danger is that disruptions in the supply chain can lead to shortages, higher prices, and even social and political unrest.
Related: What Is Supply Chain Management?
What Is the Highest-Paying Job?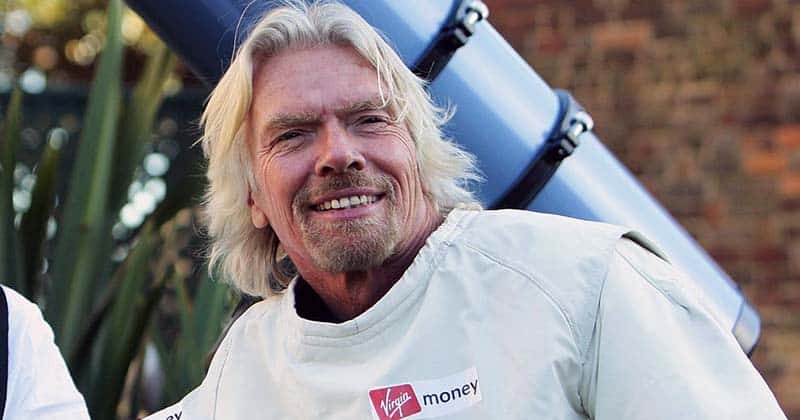 The highest paying job in business management is logically the top job in a company, which is Chief Executive Officer (CEO). This reality may not always be borne out in pay statistics. Rival positions in terms of pay are other top-level management positions such as Chief Financial Officer (CFO) and Chief Operating Officer (COO).
For middle-level management positions, the rate of pay also depends greatly on where a person sits in the office hierarchy. For example, a person who coordinates social media posts and the Deputy Vice President of Marketing might both be considered "marketing managers". It generally doesn't make sense to attach much weight to salary statistics by job title.
Related: 3 Levels of Management Explained: Top, Middle, Lower
Why Business Management Is Good to Major In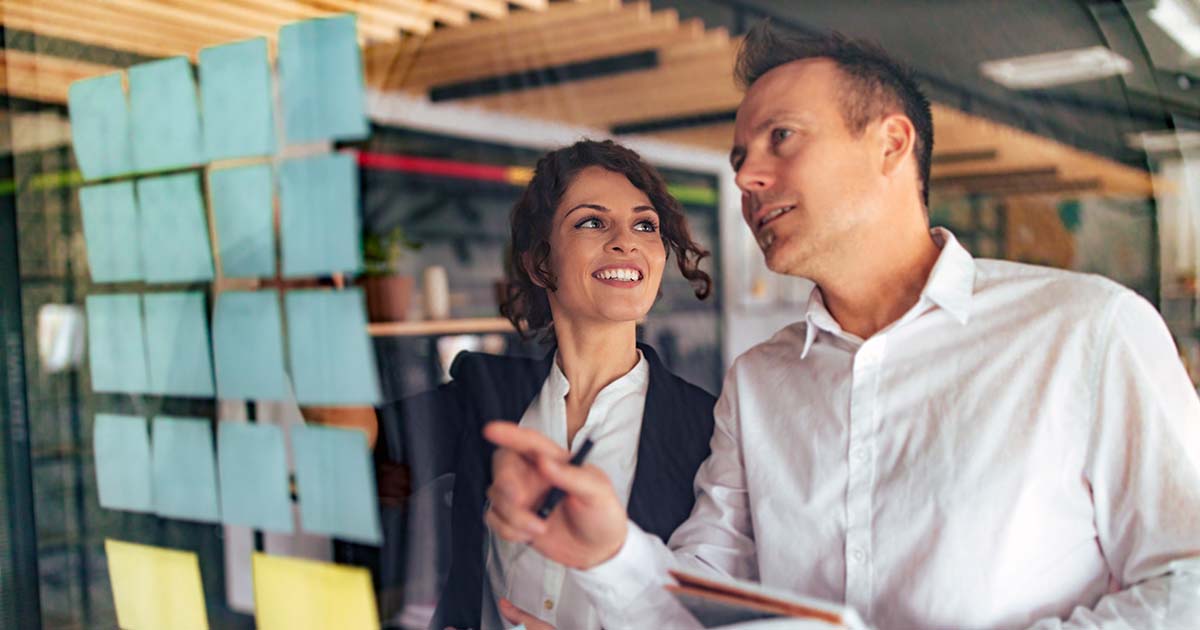 Business management can be a good major to pursue, as it offers a versatile foundation of skills that can be valuable in many different industries and career paths. In practical terms, concentrating on this field means doing a business degree that creates excellent management job opportunities.
The programs typically provide a well-rounded education that includes both technical subjects and people management topics. For example, core subjects in your program may include accounting, finance, and marketing. And you are also likely to study management theory, and leadership principles.
However, it's also important to recognise that you can focus on a business management career without necessarily having to formally major in the subject or the similar major of business administration. Professionals need specialist technical skills for roles such as business analyst, financial analyst, and human resources manager for example.
A common strategy is to specialise in the relevant technical field and include complementary electives with a business management flavour in your business degree. That way, you can graduate with a specific career plan but also the capability to assume managerial roles.