Management and administration is working with people to progress organizational objectives. It makes processes function efficiently, smoothly and easily. Without management, businesses and other organizations would be in chaos and struggling to perform.
Being such an all-encompassing activity, management and administration has diverse components. Authors of books, magazines other publications on the topic understandably have different ways of looking at what management functions are.
Management Elements
Management can be considered to all come down to four tasks: planning, organizing, controlling and supervising. Anything else (such as monitoring, directing and designing) can be considered sub or overlapping functions.
Planning
For anything needing to be completed, planning is always the first stage.
An adage which can be applied here is: "Failing to plan is planning to fail."
Or as T Boone Pickens, the famous industrialist, said, "A fool with a plan will outsmart a genius without a plan."
Planning is where the manager establishes the vision of the organization and sets goals, objectives and strategies towards achieving them (Just Business Today).
Organizing
Organizing is putting together the activities needed to attain objectives and deploying people to carry out tasks. Since the conditions affecting the organization's pursuit of goals are constantly changing, the organizing process will be in flux to adjust.
Controlling
Controlling is the management of processes to ensure standards are met satisfactorily. Standards, which are set during the planning stage, include budgets, sales quotas, product quality, and production volumes and costs.
Supervising
Among the 4 major functions of management, supervising often takes up the most time of a manager. It includes motivating and inspiring staff, coordinating job activities, instructing, training, guiding and providing counsel.
Studying Business Administration
Business administration is one of the most popular study areas for mature-age students. The underlying reason is that the field is about learning leadership and management, along with complementary skills in traditional business fields.
A high proportion of professionals, whether they're business graduates or not, eventually seek senior management positions. Therefore, there is high demand for the training that enhances their career prospects related to this endeavor.
The Master of Business Administration (MBA) is the most famous and easily the most popular postgraduate degree and program of study. While doing "administration" sounds humble, most people start studying for an MBA with leadership ambitions in mind.
Project Management
Project management is the activity of defining and achieving specific objectives. The challenge in project management is to optimize the integration and allocation of inputs needed to meet the objectives. The project is a carefully selected set of tasks which use resources (such as people, time, capital, materials, energy and space) to meet goals.
The final objectives are defined in a negotiated agreement among project stakeholders, usually in the form of a charter or contract.
Often an individual project manager is responsible for seeing that outcomes are achieved. He or she may not participate directly in the activities which produce the end result. Instead, the manager works to keep tasks progressing and the different parts of the operation harmonized. Project managers also need to manage risk.
A project is a non-ongoing endeavor to create a product or service. It contrasts with processes (or operational) management, where the same product or service is created repeatedly. The two management systems can be very different and require different technical skills and philosophies.
Project Management Variables
Project management tries to gain control over 4 variables.
The first, time, is typically broken down for analytical purposes into the time required to complete the components of the project. This can be further broken down into the time required to complete each task contributing to the completion of each component.
The second is the cost of developing a project, which depends on variables such as labor and materials, risk management, plant, equipment.
Another variable is scope – what the project is supposed to accomplish overall and a specific description of what the end result should be.
And lastly are project risks – potential points for failure. Most negative risks (or potential failures) can normally be eliminated or minimized given enough planning capabilities, time and resources.
To properly control these variables a good project manager should have deep knowledge and experience in these 4 areas and in 6 others as well: integration, communication, human resources, quality assurance, schedule development, and procurement.
The key to effective project management is control. Project management tools are available to make it easier, including milestone tracking software. The project manager needs to keep the whole process on-track, on-time and within budget.
Public Administration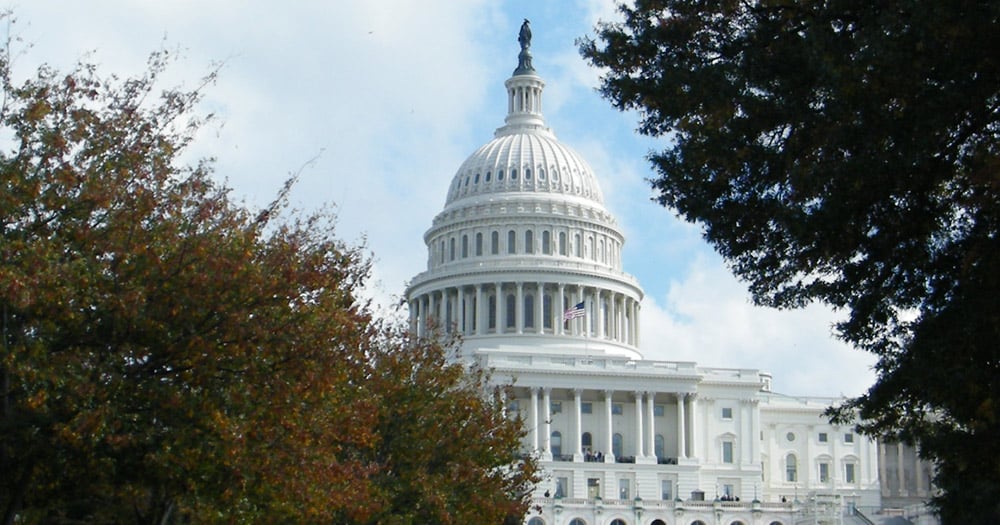 Because working in government requires a different kind of management and administration style than most businesses require, the public administration field was born.
While management and administration skills are most commonly identified with the business community, there is a strong need for this skill set in the political and government worlds as well. These skills are especially useful when creating new civil policies or enforcing laws and regulations that have been recently passed by local, state, and federal governments.
Public administration is a rapidly growing field at many American universities, generally because the scope of government employment has been steadily increasing over the course of at least the last three decades. Those who pursue a degree in this field, especially from the universities mentioned below, stand a great chance at employment, fulfillment, and occupational success.
1. Harvard University
It's hard to argue with the prestige of a Harvard degree, especially when it comes from the top-ranked Kennedy School of Government. Students who attend Harvard in pursuit of their Master's in Public Administration will receive one of the most well rounded educations available in the field, including leadership in public, non-profit, and private organizations.
They'll learn everything from implementing policies to proposing new ones, interacting with the public and judging public opinion to guide their activities. The Public Administration program at Harvard is virtually designed to set students into a career of public service, and that's a really refreshing attribute.
2. Northeastern University
Leadership and management in the non-profit sector, as well as in the government, is the stated mission of the Master's in Public Service program offered at Northeastern University. The school's degree is offered through its Department of Political Science, which is itself one of the most well regarded political education programs in the country.
Like many of the best programs in this field, Northeastern's degree is accredited by the National Association of Schools of Public Affairs and Administration. That gives it added weight when applying for jobs, and indicates that the school meets the organization's highest standards for education, involvement, and occupational preparation.
3. University of Southern California
The Price School of Public Policy at USC offers an interesting approach to public administration. As part of the program, students are taught not only how to manage public sector activity and non-profits, but also how to manage small projects and work with the community. This is a unique skill set, and it's one that lays the foundation for a rewarding career outside of the private sector.
Because the program is unique in nature, and offered at one of the country's most prestigious universities, prospective students should seriously consider USC for their next educational pursuit.
4. University of North Carolina
The oldest public university in the country has had a great deal of time to fully develop all of its programs, and that shows quite a bit when looking at its Master's in Public Administration program. The UNC School of Government is probably the best school of its kind in the Southeast, and that translates to industry-leading research and hands-on experience for those who enroll in the program.
Professors are experienced in both the public and non-profit sectors, and their professional experience is generally matched only by their academic curiosity. That gives students deeper insight into the field, a critical asset during both the job search and career development.
5. City University of New York: Baruch College
The City University of New York comprises several community colleges and traditional universities, and Baruch is easily one of the most prestigious within the system. The institution is home to a particularly strong School of Public Policy, where students will spend all of their time after enrollment. Like all of the other programs listed here, Baruch College is accredited by the National Association of Schools of Public Affairs and Administration.
Students who attend Baruch College will have access to the large New York City government, as well as local nonprofits. Professors are generally the best in the New York area, with local and national experience at the highest levels of government and community development. That bodes well for students who are looking to get the best perspective on the field, their place in it, and how they can change things for the better throughout their career.
Some Great Programs for a New Generation of Leaders
With the backing of major universities like Harvard, Northeastern, and others, the public administration field is a growing one that will become an asset for recent graduates. With the right blend of government knowledge, managerial capability, and educational background, there really is no limit to the marketability of this great degree.